Shatta Wale
is a Ghanaian reggae-dancehall artist. His best-known song "Dancehall King", led him to win the Artiste of the Year at the 2014 edition of the Vodafone Ghana Music Awards. Wale is also an actor, having appeared in the films
Never Say Never, The trial of Shatta Wale
and
Shattered Lives
.
Besides singing, the 'GRINGO' hit-maker is also a renowned Songwriter, Record Producer and Sound Engineer. Shatta Walle is considered the dancehall Messiah.
Shatta Wale's Net worth can be hugely attributed to the work he has done over the years in the entertainment scene.
Here's a look at the artist that brought dancehall music to life in Ghana
Shatta Wale Age & Real Name
Charles Nii Armah Mensah Jr., was born 17 October 1984 He is known by his stage name Shatta Wale.


Shatta Wale Parents
Shatta was born to Charles Mensah Snr. a politician, businessman and legal practitioner and Elsie Evelyn Avemegah.

Shatta stated that he did not enjoy motherly love and care because a pastor caused a seperation between his parents. This made him remain under the care of his father, but somehow he later ended up on the streets.


Shatta Wale Education
Shatta Wale completed his senior high school education at Aguafo Secondary School. At this time he was famously known as 'Baby boy', but he changed his name to "Bandana"


Shatta Wale Career
In 2004, he was popularly known as Bandana. He achieved street credibility in a fairly undeveloped Ghanaian dancehall genre at the time.

He mastered his art within few years and he also travelled to Jamaica to learn more about dancehall. He has collaborated with some of Ghana's outstanding talents. In 2004 he worked with Tinny on 'Moko Hoo' which received tremendous airwaves and was one of the hottest song released in Ghana that year.


He later released his debut album titled "Bandana from Ghana", and took a short break from the music industry . After the musical hiatus, he came back better and stronger after re-branding his himself to Shatta Wale and released his song "Dancehall King" in 2013, a song that instantly became a hit amongst his fans.
In 2014, Shatta Wale was unveiled as one of the brand ambassadors of Guinness Ghana Breweries along with other musicians like Reggie Rockstone, EL, and Fuse ODG for Made of Black campaign. He was also unveiled as the brand ambassador for Storm Energy Drink.
In 2017, he landed himself a new gig as a brand ambassador for Kasapreko Company Ltd, a producer of several alcoholic and non-alcoholic beverages in Ghana. He was unveiled In September, 2017 after the deal was sealed.
Songs
Shatta Wale has done nothing, but give his fans great hits and he continues doing so. Here are some of the songs that he's produced.


Gringo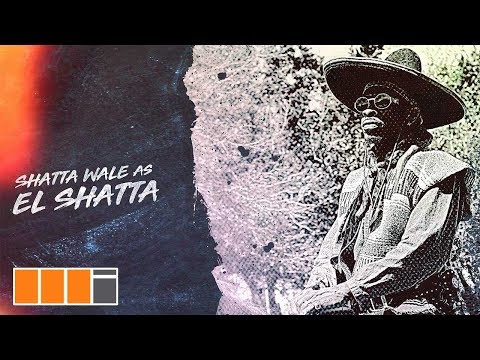 Melissa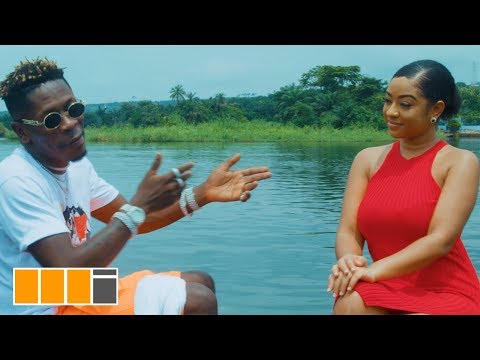 My Level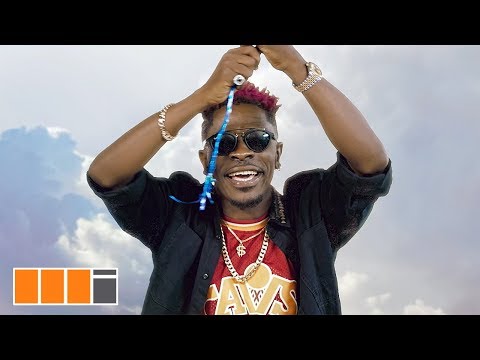 Awards

2014 - Maiden GN Bank Awards as the People's Choice Male Musician of the year.
2014 - African Artiste of the Year at the Nigerian Entertainment Awards.
2014 - Best Performer of the Year at the BASS Awards.
2014 - Artiste of the Year and "Dancehall King" at the Ghana Music Awards.
2015 - 38th Most Influential Ghanaian by E-TV Ghana.
2016 - City People Entertainment Award for Ghana Musician of the Year (Male).
2016 - Nigeria Entertainment Award for African Male Artist of the Year (Non-Nigerian).
2019 - Music Video of the Year and Male Act of the Year at the 3Music Awards Ghana

The artist has been awarded so much for his amazing work, his award stand must probably be falling over by now.


Shatta Wale Girlfriend
Shatta was once romantically involved with Michelle Diamond popularly known as Mich, who is Shatta's baby mama. Sadly the relationship came to an end. The two have a daughter together.
Shatta recently revealed that he made the right decision to break up with Michy.
It appears award-winning dancehall artiste, Shatta Wale, has found love again after breaking up with his baby mama, Michy.
Shatta Wale is seen cruising in his expensive convertible Ferrari with his 'new found love'. Shatta Wale and the beautiful fair-skinned lady were seen all over each other as they took a drive around town. However, the 'Melissa' hitmaker is yet to officially introduce his supposed 'new lover' to his fans.
Shatta Wale Charity

We love when our celebs do go for others. In 2014, Shatta Wale took the opportunity to visit the Korle-Bu Teaching Hospital Ghana's biggest hospital to donate generously to the Children's Block worth Thousands of Ghanaian cedi whilst many were spending time with friends and family.

That did not stop there as our faves love to give back to the community. As part of his philanthropy works, in 2016, Shatta Wale donated some items to the Police Hospital in Accra. These items included 3 LED TVs, wheel chairs, beverages, detergents, and many other things. He also made an undisclosed cash donation to save the life of a young girl and also to help with general administrative work at the government-owned establishment. Shatta chose this specific hospital as this is the same hospital where he was born.


Shatta Wale Net Worth
His work has gained him so much recognition not only locally, but internationally as well. It seems Shatta Wale net worth makes him always smile all the way to the bank as he keeps cashing in those cheques.
He's one who also knows how to pick his wheels and he loves the classy, shiny ones.
The star is a force to be reckoned with and it seems like he is not going to stop anytime soon. He will keep delivering the good music that he's been giving his fans and keep holding the dancehall reigns. All hail to the king of the dance hall!
Shatta Wale's net worth will surely go one way, up.
Read next:
Van Vicker Biography: Family, Career, Business, Philanthropist, Awards, Marriage, Controversy, Networth


Main image credit: Instagram/shattawalenimage