Medikal
is one of Ghana's top hip hop musicians who keeps delivering nothing but the best for the fans.
Through his hard work and his collaborations with some of the great artists in the industry, Medikal has made a name for himself.
Medikal has worked not only with Chris Waddle but with other successful artists such
Sarkodie
, Bisa Kdei, Lil Wayne, Strongman,
Shatta Wale
, and
King Promise
.
Here's Medikal's biography and how he rose to fame.
Medikal Age

Medikal was born Samuel Adu Frimpong on the 4th of April 1993, and he is 26 years old.


Medikal Family

He was raised by Mr. James Frimpong and Mrs. Porshia Lamptey in Sowutuom, a suburb of Accra.



Medikal has a younger sister named Adwoa Frimpong.

In celebration of her twentieth birthday, Medikal flew her out to Dubai where she posted several pictures from the trip.


Medikal Wife
Medikal was single for quite sometime, but he finally found the love of his life in Precious Fella Makafui.
Like any other relationship, the two have had their fair share of challenges. It was reported once that Medikal and Fella dated, but then he dumped her for
Sister Derby
.
However, love always has a way of making an expected u-turn and Medikal and Fella found themselves in each other's arms again. This time, the couple didn't waste time and they tied the knot on the 7th of March in 2020.
They had a traditional wedding that was attended mostly by A-list celebrities.
Medikal Career
Medikal started rapping at a young age on subjects around the health sector and health department.
When he began his rap career, he'd rap about the hospitals and how they operate explaining the medical procedure, to put emphasis on his name. It was then he adopted the rap stage name give by his friends, and as time went by - it became his everyday name.
The award-winning rapper draws his inspiration from the likes of Lil Wayne(U. S native rapper), Skepta (U.K native rapper), Sarkodie, Paedae and Criss waddle.
Medikal signed with Arab Money Gang Record Label (AMG) owned by Criss Waddle.
Some of his smash hits feature the likes of Bisa Kadie, Confirm, Per Kakra featuring Criss Waddle, Confirm Remix featuring Sarkodie, Connect, Sales, By heart Boy and Medikal Bra Krom.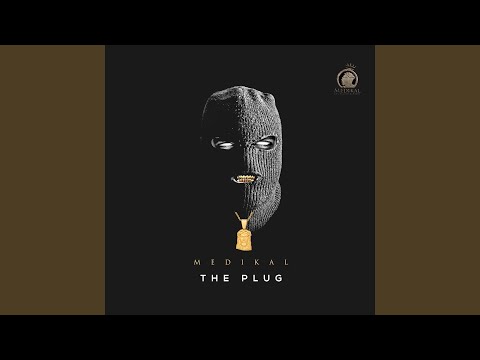 Medikal released his album, "The Plug" a 10 track with a 32 minutes duration. The album features Nigeria's superstar and rapper Davido and several top notch Ghanaian artiste like, Joey B, Kofi Mole, Efya who made significant contributions to the album.
Medikal Awards and Nominations

The rapper's hustle started paying off as he was gaining recognition throughout the country and internationally as well.



The rapper joined the heavyweight underground rapper, Sarkodie on having the highest number of Nominations at the 2017 Ghana Music Awards with 7 Nominations.

2016 - Best Discovery Video for Anthem at the MTN 4Syte Music Video Awards (Won)
2017 - Discovery of the Year at the Exclusive Men of the Year Awards (EMY) (Nominated)
2017 - Best Newcomer at the African Muzik Magazine Awards (AFRIMMA) (Nominated)
2017 - Afro Pop Song Of The Year (Nominated)
2017 - Hip Hop Song Of The Year (Nominated)
2017 - Hiplife/hip Pop Artiste Of The Year (Nominated)
2017 - Best New Act (Nominated)
2017 - Overall Artist of the Year (Nominated)
2018 - Best African Music Artist at the IARA Awards
2019 - Best Rapper of the year (Nominated)
2019 - Best Collaboration of the year (Nominated)
2019 - Best Hiplife/Rap Act at the Ghana Entertainment Awards USA (Won)
2019 - Best Collaboration at the Ghana Entertainment Awards USA (Won)


Medikal Business

He is the current owner of the Arab Money Gang (AMG) Record Label and uses it to help those who need the exposure like he once did and to help in elevating the upcoming musicians in his country.

Although it has been widely reported that AMG was started by Medikal and Chris Waddle, Medikal was the brains behind the whole business idea.

Medikal Controversy

The musician isn't new to the eyes of the public with controversy as he was once in the firing line due to internet fraud accusations which were later cleared.


He has also had to deal with an attack from Kuami Eugene who took to Social Media saying that Medikal's music does not makes sense.
According to Obrafour in an interview on Hitz FM, AMG rapper Medikal is one of Ghana's best exports that deserves more of the country's attention and support.
Obrafour's interview with Hitz FM, Medikal is known to be one of the best in the Ghana rap game due to his lyricism, deliverance and certainly style of rap.
According to Obrafour's interview, he has exclaimed how Medikal is unappreciated & underrated in the Ghana music industry.
He further added,
"Musicians like Medikal should be given the same endorsement I gave Sarkodie to motivate and foster growth. Medikal is doing brilliantly well, he has good music and if I had the chance to do anything for him, I will not hesitate, he's a good rapper."

Obrafour continued,
"We need to show support for those who deserve it, I'm still the best Obrafour Ghana can ever have and that will never change simply because I endorsed Sarkodie as the next king"I believe life evolves and everything that has a beginning also has an end…"

Medikal
has finally broken his silence about his ex
Sister Derby
's unwanted attention towards him. The rapper who is married to actress
Fella Makafui
, has been on the receiving end of a ploy by Derby to generate attention about their failed romance.
Derby posted a very cosy snap online of the former couple
wishing him a happy birthday to the annoyment of Fella
. Then she
released a 'diss track' titled Sweet Ex
, in which she mocks Fella and further claims she is not interested in her ex-lover.
With this Medikal had had enough and this was his response.
Medikal Net Worth
He is fairly new in the game however, his endorsements together with royalties and other benefits have secured Medikal a skyhigh networth of $1.2 million.
He drives two Range Rivers, he owns an Evoque and Range Rover Sport. He owns a Hyundai Tucson N, two Mercedes Benz which one he bought for his wife and ones the 4Matic one for himself.
He is estimated to have over 5 cars, which are all said to be worth over $20 000.
Read next:
Fella Makafui Biography: Age, Family, Education, Career, Husband, Business, Fashion, Philanthropy, Controversy, Cars


Main image credit: Ghanacious.com