Growing up without a golden spoon has made
Kwesi Arthur
a focused musician and his successes continue as he grows his brand in the industry.
Having been born and raised by his parents who couldn't afford to pay his school fees during his primary and secondary school — Kwesi did himself justice against all odds, by reaching the top of the industry.
The musician started his career in 2016, and it has been making great music since.
Since making his debut he has achieved one of the most notable achievements as a musician — receiving a BET Awards nomination.
Arthur is considered to be one of the best up and coming young artists from Ghana - he is considered to be influential in Africa through his music background and makes it easy for people to relate to him.
Kwesi is living proof that even if you are born poor you can always make your situation better against the odds.
The rapper is known for his music which mostly talks about different socio-economical setups of the country and also touches on his upbringing which had a great deal of impact in his life.
Here's a look at Kwesi's life.
Kwesi Arthur's Age

Kwesi Arthur was born on the 18th of December in 1994, and he is 25 years old.


Kwesi Arthur's Family

The rapper was born and raised at Tema in Ghana by his parents, his father Samuel Danso Arthur and his mother Vivian Danso. He was given the name Emmanuel Kwesi Danso Arthur Junior. Arthur grew up alongside his four siblings. He is the oldest child with a sister and twin brothers.

The musician's parents are from Nigeria. It has sparked interesting conversations on social media as to where his true heritage lies. However, Kwesi identities himself as an original Tema resident.

He has stayed at Good Shepherd and moved to Sakumono Estate to Naylor SDA and moved to Temasco.


Kwesi Arthur's Education
Kwesi studied at Ghana Senior High School (
SHS
).
He was supposed to go to the Ghana Institute of Journalism (
GIJ
), but it was unfortunate that he could not afford to pay for his fees at University.
Upon the realization that he was not able to advance his studies, Kwesi was close to becoming a security guard, as someone had promised to help him connect with a security company to help him earn money to put food on the table.
Whilst the inability to pay for tuition fees meant that Kwesi's journalism dream was cut short, the circumstances did birth his musical career.
Also Read:
Top 5 Richest Actors in Ghana
Kwesi Arthur's Personal Life

Kwesi isn't only a musician but he's also a decent soccer player with crazy skills - and he enjoys sharing with his followers his everyday fitness routine.


Fun fact, he used to be a well-known soccer player at Tema - and many would argue that he was bound to be a professional soccer player.
Moving on to matters of the heart, the rapper used to date the star actress, Efia Odo and the couple broke up in 2018 due to their differences in their lives.
Efia finally broke his silence and opened up about her relationship with Kwesi. Telling her version of the truth about her experience on dating the rapper.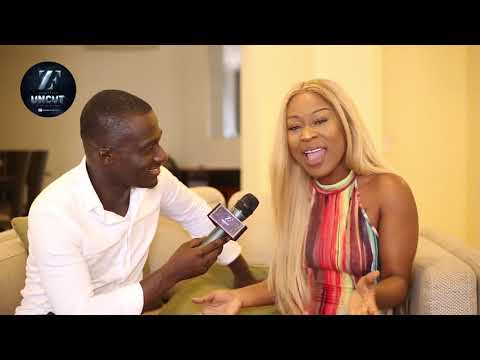 Kwesi Arthur's Career

Kwesi Arthur started his career after the inspiration he had when listening to the Canadian rapper, Drake.



The rapper was inspired by the art of Thank Me Later and from thereon, Kwesi was ready to start investing his time in bettering the craft he was in pursuit of and It wasn't long until he cracked the code and made it in the industry.

The rapper released his hit single, "Grind day" which was part of his EP, Live From Nkrumah Krom (2017).

The record was released under his independent space and received massive support from a social movement group called, GroundUp Chale.

As a newcomer, receiving the support from GroundUp Chale was utterly uplifting as they were already established in Ghana.




After releasing his smash single, he later did a remix where he featured Sarkodie and Medikal.
He has worked with numerous
Ghanaian Musicians
including the likes of
Sarkodie
,
Medikal
,
KiDi
, Jason E LA, R2Bees, B4bonah, M.anifest, EL,
Stonebwoy
as well as south African young musical giant,
Nasty C
. As the latter is one of the best Trap High Hop artists in South Africa, this became a way for the rapper to be dominant and get his music in the Southern parts of Africa.
The award winning rapper and BET nominee gave his fans what they had been waiting for which is the lead single to his next album titled
Turn On The Lights
.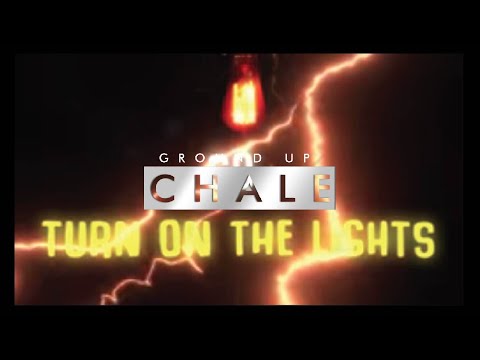 Kwesi Arthur's Controversy
Kwesi was caught up in a social media hoax scandal which insinuated that the rapper and his ex-girlfriend,
Efia Odo
had released a sex tape. It was quickly resolved when Kwesi took the matter into his own hands and buried the hoax before it did any harm to his brand.
The two denied the allegations on Twitter and set the record straight, that it wasn't their content and someone was clearly trying to tarnish their names.
However in an
interview
, Kwesi was put on the spot and questioned about the viral tape. Speaking out on the case of mistaken identity, Kwesi said; "It no be me, I didn't do it...Why would someone do something like that."
Efia Odo is said to have had two abortions and the singer didn't know about it.
Also read:
Kwesi Arthur & Efia Odo react to sex tape allegations
Kwesi Arthur's Awards
The rapper had 3 nominations at the Ghana Music Awards and he won one - which was Best Hip Hop Song of the Year.
Kwesi was later nominated at the
3 Music Awards
and out of the nine nominations, he won the Best Collaboration category
It isn't every day that you wake up to being nominated by the BET Awards but, Kwesi was fortunate enough to be nominated for the 2018 BET International Act.
Kwesi didn't win the award but that was sufficient for the rapper to draw inspiration and continue working on his craft. The award went to South African singer,
Sjava
for his contribution towards his Zulu music.
Kwesi Arthur's Net Worth

Kwesi Arthur's income source is mostly from being a successful rapper. Hi exact net worth is not known, but he seems to be making lots of money from his career.




Kwesi is staying grounded and focused on his goals and his rise to the top in the global music industry.

Read more:

Main image credit: Instagram