Guru Nkz is a Ghanaian rapper and fashion designer. He's also considered to be one of the most successful hiplife artists in Ghana.

Maradona Yeboah Adjei popularly known as Guru the king and originator of the AfroRock music genre is the one to beat.

He has proven to snatch the crown no matter the category he comes out on top claiming his rightful place in the music industry. He has the art of rapping in English and the indigenous languages as well.



Here's a look at his biography.


Guru Nkz Age
Guru Nkz was born on the 7th of May 1987. He is 33-years old.
Guru Nkz Early Life
Guru Nkz, was born in Accra, but he spent most of his childhood in a small town called Nkoranza in the Brong/Ahafo Region in Ghana.


Guru Nkz Education
When he was still knee-high when he attended Reverend John Teye Memorial School and proceeded to secondary school in Apam.
Guru Nkz Career
The musician says his adventure in music started when he was very young, but at the time Guru did not officially take the music route as a career.




It was only until he found himself getting booked to perform at large events while he was still schooling, he performed at large events like Miss SSS, which is a national contest in Ghana. He's also gotten the chance to get booked to perform live on air on national radio programs.
Guru was even the first artist to ever to win the WAPPI Talent Discovery Program in 2008, which was a national contest seeking underground and up and coming music artists.




Many refer to Guru as a contemporary Hip-life artist, because he is never afraid to take risks in his music, as he ventures into new grounds in the Ghanaian music scene mixing hip-hop, afrobeats, highlife and dancehall sounds.
In 2009, Guru recorded his first mixtape video with
Sarkodie
produced by NT 1.
Guru's most major and memorable feature to date was in Ghana's song "Kasiebo", this single was the one that brought him to the limelight and made fans fall in love with his voice and music. And that's how his music career started growing rapidly.
His career took off on a great start, as he was also named as the best-featured artist by 4Syte TV.
The artist decided to come out with his first studio album titled "Platform", the album was nominated for 6 categories at the Vodafone Ghana Music Award nominations in 2011. In the album, Guru featured big names like
Sarkodie
, Kwabena Kwabena and other powerhouses.

However, Guru Nkz rose to fame in 2012 when his hit song 'Lapaz Toyota' made it onto Ghana's favourite hit songs list. It was heavily influenced the Azonto style sound, and it wasn't long until the song was climbing the charts.

The song quickly became a firm favourite amongst fans in 2013 and became a hit. He then went on to release singles titled Amen, Azonoto Boys, Avena, Nkwada Nkwada and Alkayida.
In 2015 at the Ghana Music Awards Guru received a nomination for hiplife/hip-hop artist of the year and best hiplife song of the year for the song "Pooley Swag".
Guru's talent caught so many people's attention, amongst super fans who speak highly of the artist is international artist Jidenna Mobisson, who considers Guru as on of the greatest hip-hop artists in Africa alongside.


In 2018, Guru dropped his album titled
"Journey of Judah". 'Journey of Judah'
has 35 songs and features some top local and international artistes such as Harrysongs, Lil Shaker and Ofori Amponsah.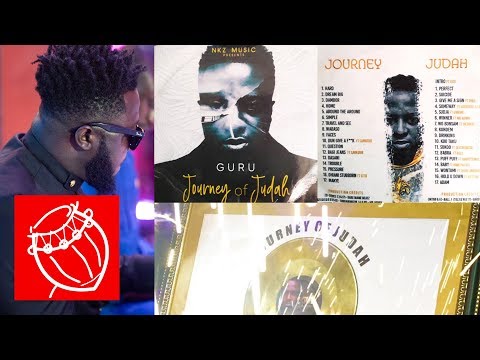 In 2020, Guru created a new music genre he refers to as
'AfroRock Music'
, infusing Afro music and Rock music. Upon introducing this genre, he dropped a song with the title
Afrorock
which he featured a Ghanaian singer Kankam.
Guru Nkz Awards and Nominations

Over the years, Guru Nkz's art in music has seen him gain so much recognition and he even once revealed that he's got over 200 nominations.

Here's a list of some of the awards he's received.

2011 - Best Male Act at the City People Entertainment Awards (Won)
2015 - Hiplife/ Hip-Hop artist of the Year at the Ghana Music Awards (Won)
2016 - Best Hiplife song of the Year for "Pooley Swag" at the Ghana Music Awards (Nomination)
2017 - Best Music Video of the Year at the Ghana Music Awards UK (Nomination)
2017 - Best Rapper of the Year at the Ghana Music Awards UK (Nomination)
2017 - Hiplife Song of the Year for the song 'Samba' at the Ghana Music Awards UK (Nomination)
2017 - Hiplife/Hip-Hop Artiste of the Year at the Ghana Music Awards UK (Nomination)
2017 - Hip-Hop Song of the Year for the song 'Gold' at the Ghana Music Awards UK (Nomination)


Guru Nkz Philanthropy
Guru isn't only a big-time TV screen star, but also a humanitarian and philanthropist who is working towards being the agent of change in his community. He has been known for participating and tackling environmental health issues when he is not in the studio cooking up new music.
In March 2016 Guru joined other artists advocating for his fans to support a clean environment, mentioning that it was a best solution and method to use when trying to prevent diseases like malaria.
Suicide awareness


In 2014, a friend of Guru
attempted suicide
and after the incident, Guru ensured that he starts an awareness campaign on suicide
.
Guru has revealed that he will implement the initiative at second-cycle and tertiary institutions through musical lyrics.
"Most of these deaths are due to broken relationships and the young ones in the secondary and tertiary institutions are the victims…we must all go and help deal with the situation."

In 2019 he made a donation of several items to Royal Seed Orphanage at Kasoa in Accra. He donated items such as soaps,books,drinks, detergents,biscuits and an undisclosed sum of money.

Fans love to see their faves give back to the community in a big way.


Guru Nkz Controversy
The man has been victorious in the music industry, as he's proved this by releasing great music that is loved by many, even winning him some notable awards.

However, with that type of reputation, some weren't such huge fans of his music and what it stood for. He has managed to be nominated and win a couple of awards, which had some people talking and wondering if there was some inner industry turmoil.
The artist has a famous song "Alkayida" also known as "Boys Abre" that was under fire from the government when some officials questioned the song and claimed it was promoting terrorism, because of its similarities to the Al-Qaeda terrorist organisation's name.
Guru defended his honour and refuted the ban claiming the song was meant to encourage hard work, not violence saying,
"Ghana is a peaceful country so why would I do a song to promote violence. I thought carefully about the song before coming out with it. The title is Boys Abre (Akiyida) and not Al-Qaeda."
Poisoning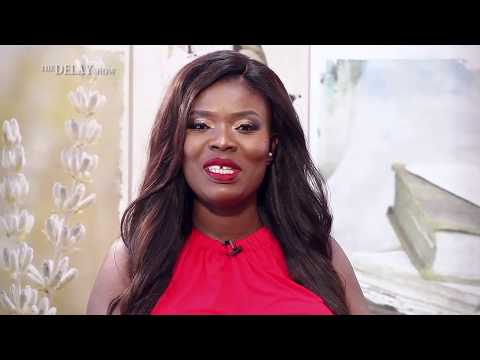 In 2017, Guru was caught up in an incident that could've ended his life.
According to Guru, the incident affected his voice as he had lumps in his throat and had difficulties in singing and talking.
"I only realized I was poisoned when I was going on stage and saw changes in my voice and funny feelings within my stomach. I did all the check-ups in the world and doctors were even amazed because they couldn't find anything in my throat. I had difficulties in talking. I get choked when I try talking."
Guru didn't expose the name of the friend that he suspected could have poisoned him, but he continued to say during an interview,
"I know the person who poisoned me but I haven't confronted him. I won't mention the name but the person knows himself."
Guru sent out a stern warning to his male supporters and fans and advised them not have multiple partners and they should stop womanising.
He tweeted, "
Womanizing is very expensive don't invest in it


Guru was once rumoured to be feuding with dancehall king Shatta Wale. Many thought that Guru was attacking Shatta Wale in one of his songs from his album
'Journey of Judah'
, but Guru dispelled those rumours.

"It wasn't a diss to him. Shatta Wale is passed that strategy. He even tweeted the album so I don't know why people would think so. I wouldn't attack some people in the industry because I was with them when we all struggled to get to the top…"
he said this in an
interview on Hitz Fm
on the Daybreak Hitz show.
However, it seems they got to butt heads again and Guru was not having it when Shatta Wale discredited Reggie Rockstone as the man that paved his way for his music.
Guru tweeted;
The Ghanaian born singer started his career from humble beginnings but now he is a national treasure and an internationally acclaimed artist that is taking the world by storm through his music and different views.



Main image credit: Instagram