Fella Makafuli
is a Ghanaian actress, famed for her role in a local TV series dubbed Y.O.L.O. She is a talented actress rising in her career with speed, affiliated to the crème del a crèmes' of the industry.
Fella is well known for her role in the much-loved T.v series Y.O.L.O. She played the role of Serwaa, a street hawker whose village roots affected her communication as she sold her bread to motorists and other potential customers.
Since then, she has featured in a number of movies including Kada River and Once upon a family - both were received well by critics.
Here's a look at her rise to stardom.
Fella Makafui Children
Ghanaian rapper Medikal and his wife, Fella Makafui
welcomed their first baby 7-months after their traditional wedding. The couple christened their daughter Island Frimpong and created an Instagram account for her where she amassed over 4,000 followers in a matter of hours.
The couple couldn't wait to share the beautiful moments with their baby girl and it seems Medikal already had his daddy duties on lockdown.
Fella Makafui Age

The young actress' full name is Fela Makafui Dela but she is widely known as Fella Makafui. She was born on the 12th of August, 1996. She is 24 years old.


Fella Makafui Education

Fella joined Kpando Senior High School where she was taken through high school education. It is here where she met and explored her love for acting. This can be proven by her choice to study general Arts as a course and later being selected as the Entertainment prefect. She later joined the University of Ghana, but she dropped out to pursue her acting career.


Fella Makafui Career
Before making it on the big screen, Fella worked as a model and nudist. She later changed careers and delved into acting which allowed her to make a name and significant fortune for herself.
Fella was featured in movies like
Swings
,
Once upon a family, Kanda River
and
Chaskele
. In once upon a family - where Fella got to work alongside Nigerian actress
Mercy Johnson
who played the lead role.
2016 saw her make her entry into acting with the popular YOLO TV series. Her role in the series as "Serwaa" the village girl who was taken advantage of because of her naivety landed her the Most Promising Actress at the 2016 Golden Movie Awards and the City People Entertainment Awards.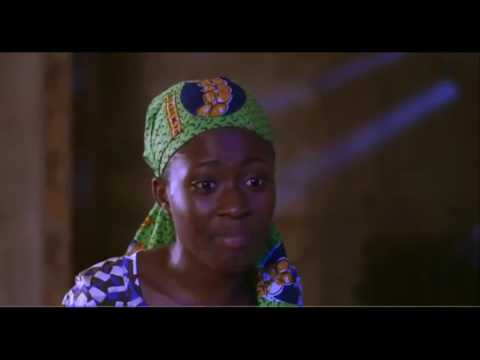 Fella Makafui Marriage
After dating for several months, Fella Makafui has taken her relationship to the next level by walking down the aisle with her heartthrob
Medikal
.
On her special day something happened that no one saw coming. At their traditional wedding ceremony which looked very beautiful and colourful with a lot of guests, the bride collapsed and was rushed by close family members and the security to a safer place for medical attention.
Credit: Daily View Gh



However, she later came out to reveal that it was all a prank that she loves to play on her husband frequently.
Yep, Fella is a whole married woman now. Congrats to her.
Also read- Trouble In Paradise For Fella And Medikal?
Fella Makafui A Business Woman

Aside from acting, she does well when it comes to business too. She owns a Wine Shop, a clothing line called FM(Fella Makafui) and a Salon known as 'Beauty by Fella'.


She also owns a real estate company called Rich Hills Property as well as a company called FM Deliveries also belongs to her. Fella even has her own production company called
Fella Makafui Productions
.
Fella Makafui Fashion

Fella Makafui who is famous for being an amazing fashionista and a great fashion designer, n. She seever disappoints when it comes to her style. She seems to have an outfit for every occasion and this is what we love about her.

Shining bright like the sun in those yellow pants.




Your sneaker game on point.




That floral look is your best look.




Matching from head to toe in silver and we going out tonight.


Fella Makafui Philanthropy

Fella has her hands on philanthropic works as well. In Ghana she has been reported to offer a helping hand by providing construction items and toiletries and other consumable items to the society. Through her foundation, Fella Makafui foundation, she has been able to donate bags of cement to her hometown for the refurbishment of a community center, donate food and toiletries to Accra psychiatric hospital.

She also donated desks and exercise books among other stationery to Yikurugu school, in a joint effort with Gh One Tv. This was to help the children that were going to school, but could not afford to have all the necessities needed for school. All she wishes though, is to give a good learning experience at their school.


Fella Makafui Controversy
Sometimes, being in the public eye has got its own shortfalls, but somehow these celebrities always manage to handle everything with so much grace.
The actress was embroiled in a rumour that she had aborted her unborn baby. According to Adom FM's Sister Sandy, the actress had attempted to abort the pregnancy at a private hospital in Accra. She even claimed to have the pictures of Fella at the unnamed facility coming to perform abortion.
Apparently, Sister Sandy shied away from mentioning Fella's name, she gave her listeners clues, saying the lady who wanted to commit the abortion was an actress and she's dating a musician. This is according to
Pulse.com.gh
She recently had to
warn her fans
and followers against a Facebook page bearing her name and images posting politically sensitive material.
Fella
in a statement posted on Instagram, she let her fans know that she has been made aware of the Facebook account that has succeeded in making the public think she is the one behind it.
Hot on the heels of
courting controversy by wishing her married ex-boyfriend a happy birthday
, Derby went at it again with her seemingly petty antics.
The
Kanzo
hitmaker was the talk of the town for referring to
Medikal as her "sweet ex"
, with his wife Fella clearly feeling insulted. She reacted by reminding Derby who was the 'ultimate winner' by posting a pic of Medikal holding her hand, with their wedding rings clearly visible.
And taking a direct jab at Fella, Derby is also heard saying; "Please I don't want your man for anything, I'm just greeting him, don't be beating him, I'm not eating him."
The shade of it all!
Also read - Drama! Fella Makafui Responds to Sister Derby's Cosy Pic With Her Hubby
Fella Makafui Cars
Fella Makafui is rumored to own an Alfa Romeo convertible sports car which she bought in August 2018. She also owns a Hyundai Elantra, a Toyota Land Cruiser, a BMW SUV and Chevy Cruze.
There nothing as beautiful as getting the perfecting gift from your true love and Fella just received what is every girl's dream from her man.
If you can get a Mercedes Benz then surely you can get those customized number plates just like Fella.
Fella Makafui's work shows that with hard work one can make a difference in society. She epitomizes generosity no matter how humble it is. Her life in general is a remembrance to all that look up to her and everybody else that there's always a chance for everyone to have a positive impact in other people's lives.
Read next :
Afia Schwarzenegger Biography: Age, Children, Husband, Career, Awards, Contoversy, Charity, Car, Net Worth

Main image credit : GHANAcious.com