Sister Deborah has given the low-down on her romantic life, including her relationship deal-breakers, having a type and those pesky rumours about her break-up with a very famous ex...
The African Mermaid spoke intimately to the iMuller, answering 16 burning questions about her personal life, including love, music and her hidden talents.
But it was her insight into her past relationship that really caught our attention!
Derby had a very public break-up with her boyfriend of two years; rapper Medikal, who then swiftly moved on with actress Fella Makafui, whom he is now married to.
Many believe Medikal and Fella were more than friends whilst he was dating Derby and given that he dumped the singer for the actress in such a short time span, leads many to believe those rumours are true.
And with a diss track, social media taunts and chao shots being fired between the parties, it's easy to see why there's no love lost between them.
Derby has now spilled the tea on the biggest misconception about her break-up with with Medikal in the revealing interview...
Without mentioning his name, Derby said; "A lot of dumb things like the person left me because I don't know how to cook, and I do know how to cook."
Another silly rumour was that Medikal left her because of her revealing Instagram posts, claims Derby.
"Meanwhile I've actually done nude shoots before," Derby added sarcastically.
Derby also revealed that "a lack of respect" was her biggest relationship deal-breaker and added that whilst she does have a type, the "vibe" was most important to her when connecting with someone.
When asked if she is currently seeing or speaking to anyone, Derby had just one word (and it was neither yes or no)
"Scamiscious!", she replied.
Watch the full interview below;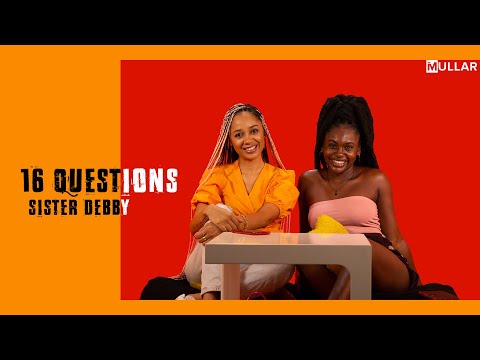 Read more
:
Funny Face Shows Off His Twins In Cute Video
Image credit: Instagram @sisterdeborah