Medikal has set the record straight on claims he neglected the needs of a fan who was injured at one of his concerts...

The rapper took to social media to show off his receipts (literally) of how he went about caring for a fan - a man named Frank Arhin - was seriously injured at the star's Sowutuom show last year when the stage collapsed and large speakers fell onto him.

The incident left Frank paralysed and with mounting medical bills at the Korle Bu hospital in Accra.

Now Frank's brother has told local media that Medikal has not only snubbed his responsibility but has ignored their pleas for assistance.

However Medikal has a different side to the story...

In an Instagram Live video, which he also posted in YouTube, he claimed he paid not only Frank's bill of GH¢30,000 but the bills of 10 other fans who were also injured during the accident.

He also personally visited the fan twice in hospital.

He said during the video; "I made sure I will take care of this patient.. He came there [the concert] because of me. It will be inhumane to turn a blind eye."

"I no be heartless or inhumane. That's not me, that's not how I was raised.


"I beg you, if you see anything on social media of people claiming their family member, it's very false."


Medikal also claims that his mother has been visiting Frank for over two months on his behalf and even showed receipts of the bills he's paid.
Medikal also had a message to Frank and his brother, who he believes is a con artist.
He said; "You are trying to bring false accusations. They are trying to (1) tarnish my image and (2) I believe the brother is doing this for his personal gains so that people can donate money to him".
Watch Medikal's full Instagram Live below;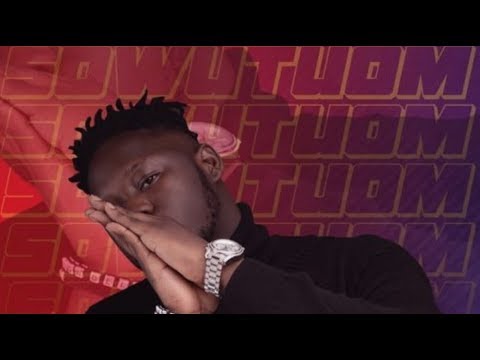 Read more:
Sarkodie Gets Ghana's Top Producers
Image credit: Instagram @amgmedikal