Their ongoing feud has seen them air their dirty laundry for all to see...now
Mzbel
and
Afia Schwar
to face off in a traditional court for the next round of action...
The musician and comedian, who were once best friends, have
engaged in a very public and petty war of words
, but that soon could come to an end once the long arm of the law gets involved.
According to Mzbel, she has summoned her frenemy to court to put an end to all the 'lies' being spewd on social media, she claimed in an interview on
Nana Ama McBrown
's show United Showbiz.
Afia has accused Mzbel of having an affair with her then boyfriend Mr Blanket, allegedly lying about being raped by prophet Nigel Gaisie, attempting to seduce businessman Prince Kofi Amoabeng and even "blackmailing a flagbearer" in Ghana.
In return, Mzbel has fired shots at Afia, claiming she paid her groom's bride price (because she was supposedly desperate), allegedly accepted a bribe to insult Rev. Owusu Bempah and even accused her of
neglecting her elderly father.
But according to Mzbel, she hopes their day in court will see an end to all the nasty exchanges. She told Nana; "At the slightest opportunity, Afia Schwarzenegger wants to tarnish my name. She slanders me on radio and even on her social media pages. I chose the traditional court because there you cannot lie because you will have to swear".
Watch the full interview below...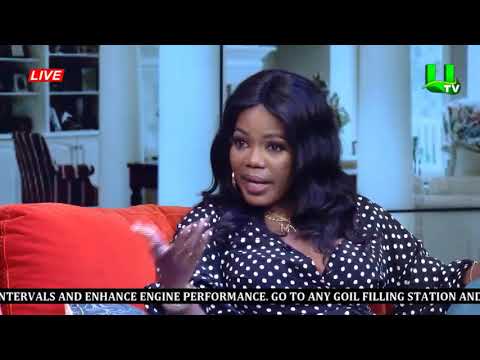 Interestingly Mzbel and Nana have their own history of beef; the former previously shaded the TV personality by accusing her of marrying her 'seconds' ,after she claims she rejected Nana's now husband Maxwell's proposal!
Meanwhile, Afia has responded to Mzbel's summons on social media, claiming she is not afraid of appearing in court and promises to tell the whole truth!
Can we be a fly on the wall in the courtroom?
Read more:
Osebo Claims He Chose Nana Ama McBrown Over Jackie Appiah - Until She Married Another
Image credit: Instagram @queenafiaschwarzenegger